We just returned from NYC and we saw all of the newest collections from NY Bridal Fashion Week! After seeing dozens of gowns and designer collections, we've found there are 9 top trends from the runway. Expect to see these motifs reach weddings next year!
Unique Sleeves
One of my best friends is getting married next year, and her fiance requested a dress with "silly sleeves". "THE BIGGER THE BETTER", he said! During market, we sent him oodles of options and he was delighted to see what his future bride might be wearing. Now these sleeves aren't the giant Princess Diana Sleeves of the 1980's, they're modern, sleek and definitely suited for a bride who wants her wedding day to be fashion forward.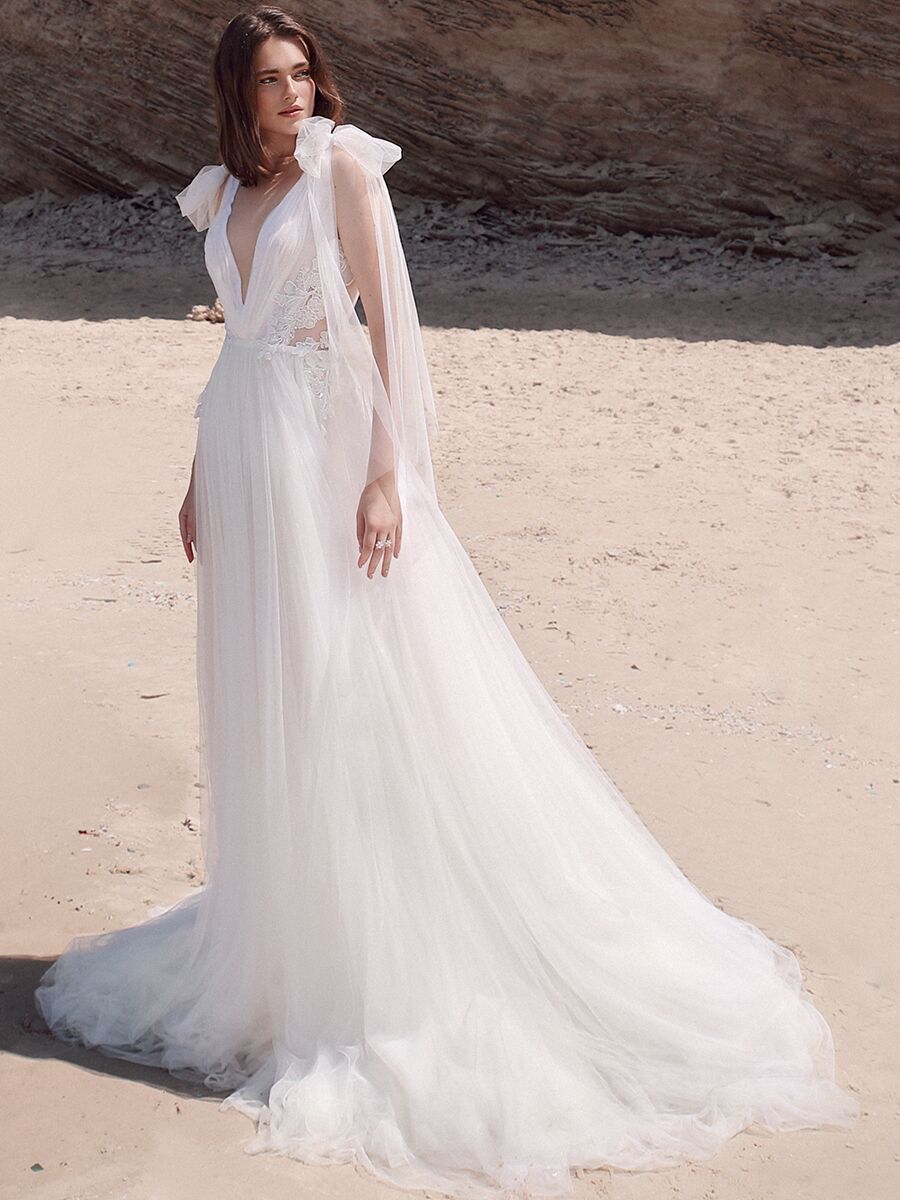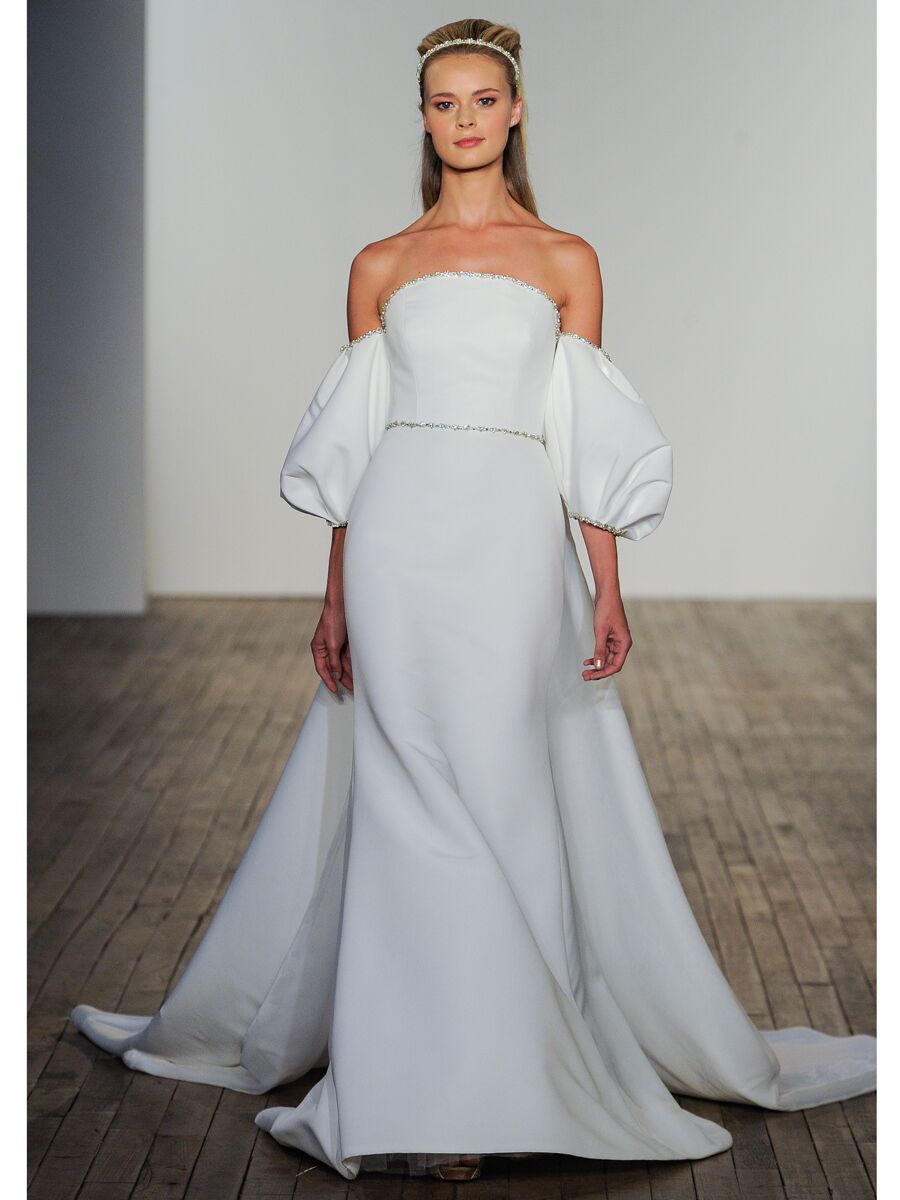 Belts
We've seen a huge decline in wedding sashes over the past few years, but this market, designers bumped it up a notch. We're not talking rhinestone sashes, we're talking full-on bridal belts. This trend can be done for any bride from classic to glam to country, so see if your bridal future holds a cinched waist below!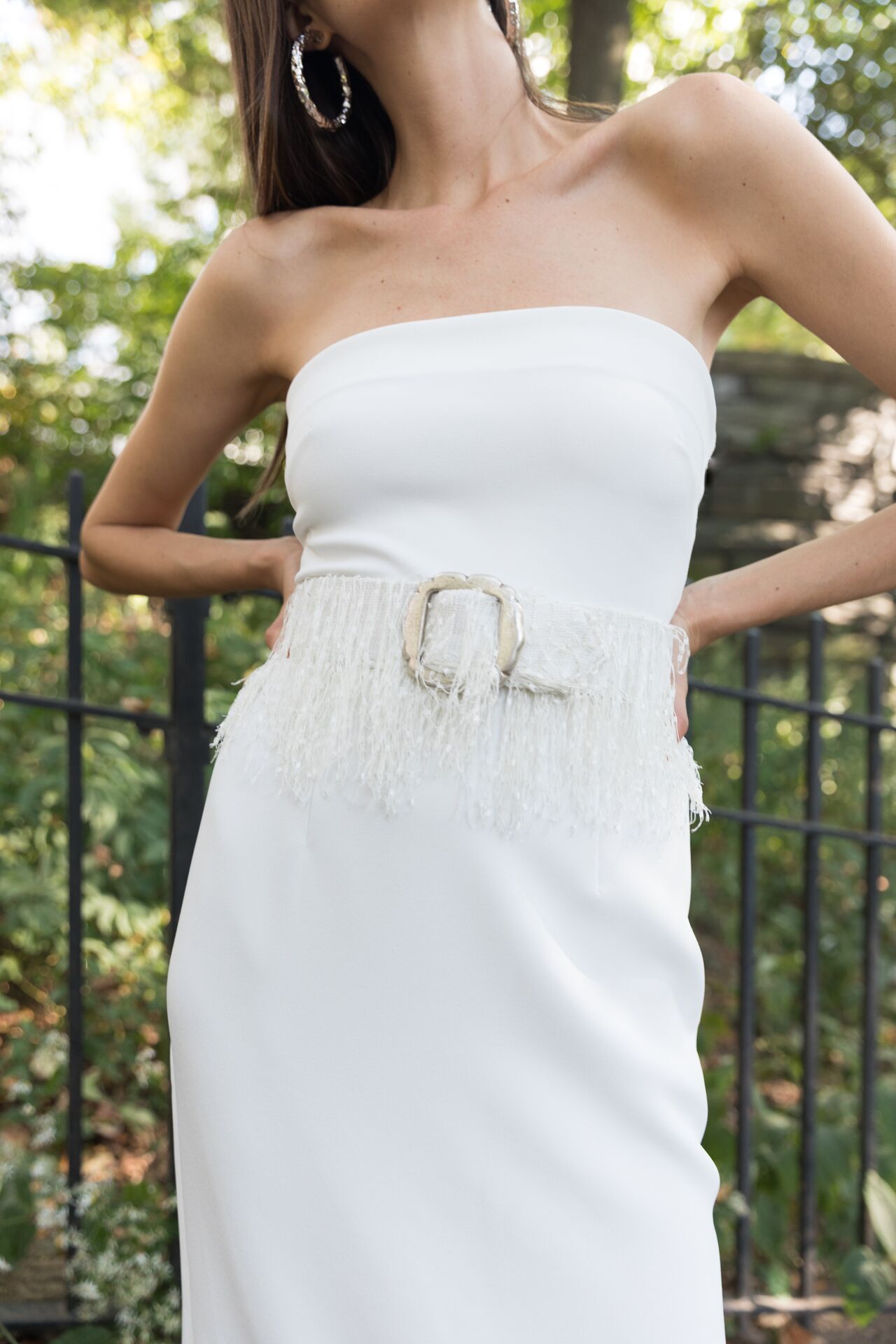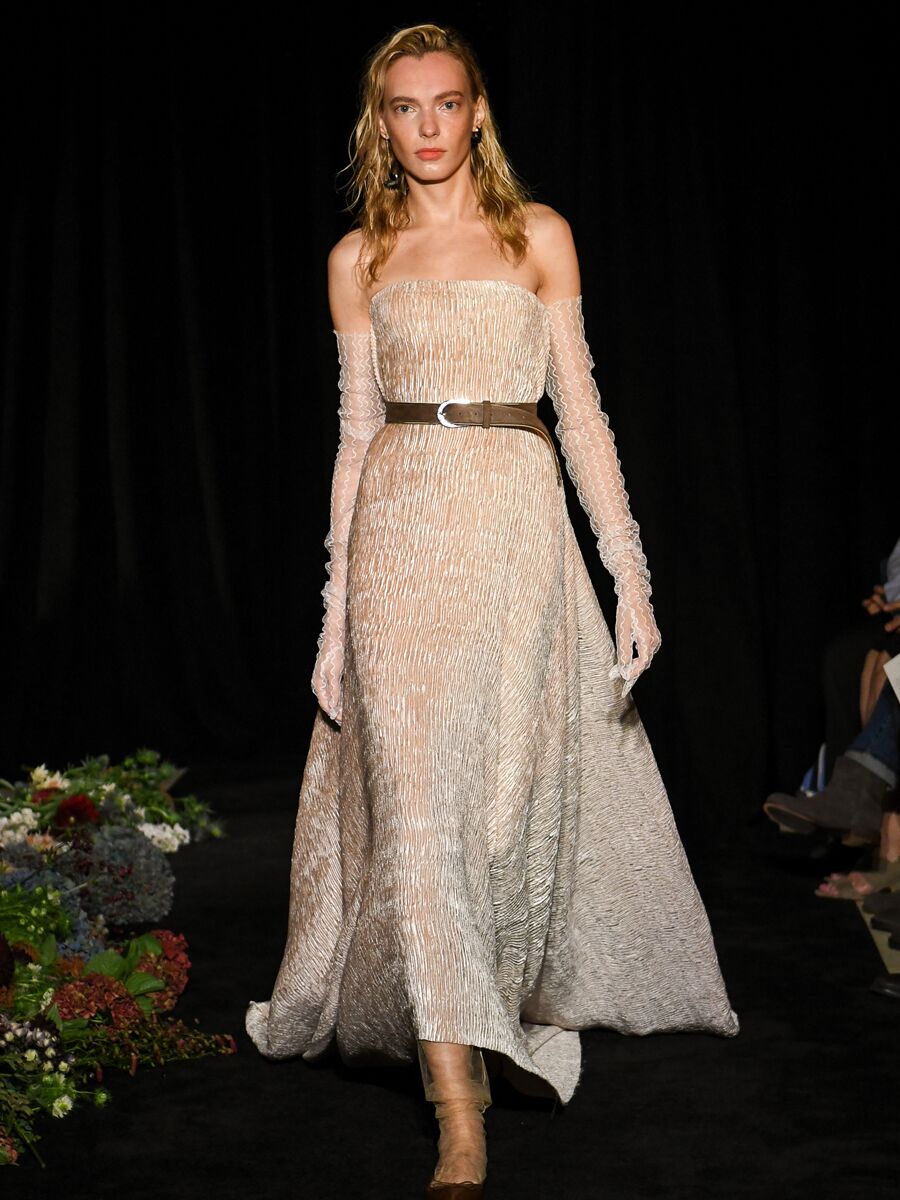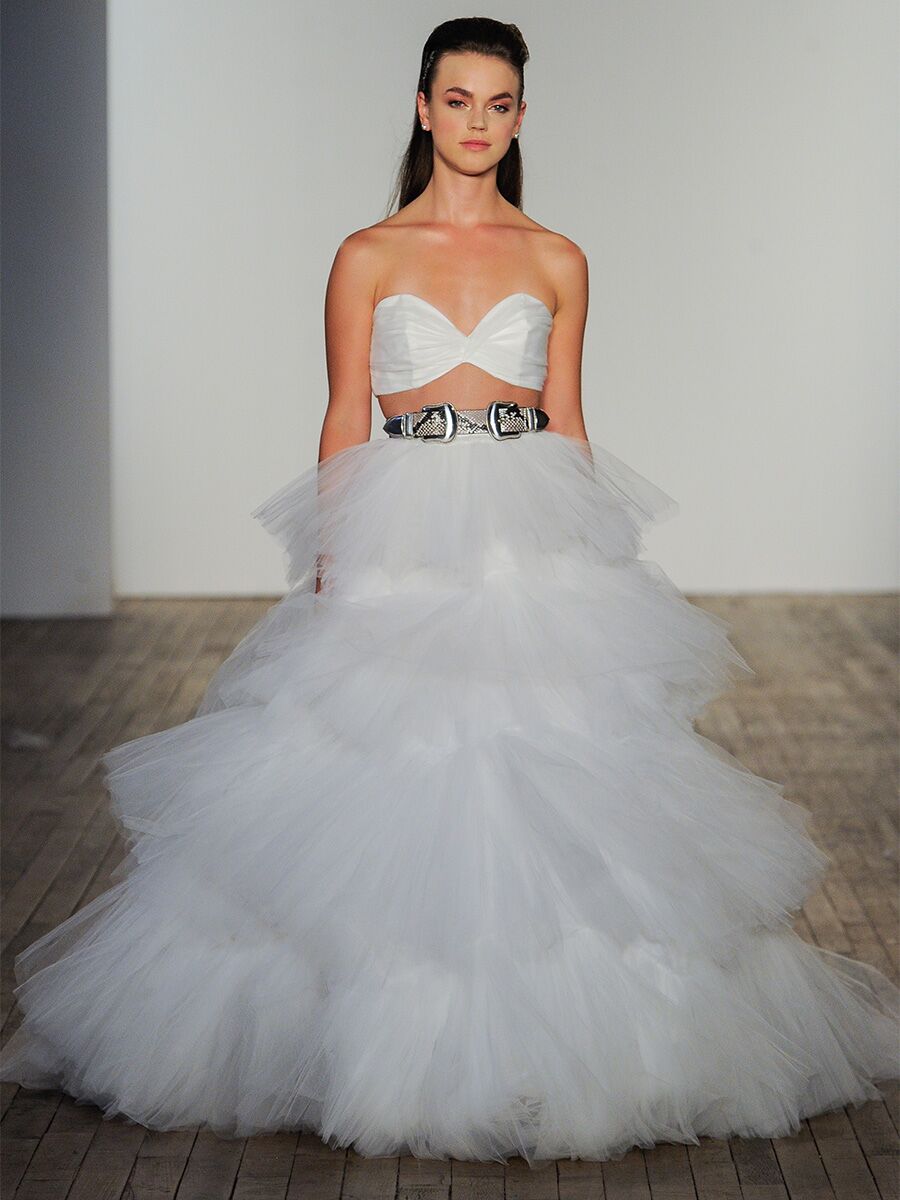 Sheer Bust Lines
Thank GOODNESS the trend of entirely sheer gowns is diminishing (though we wished it would leave faster…), but we noticed a bunch of designers adding a small peek-a-boo sheer detail along the top of the bust line of gowns. It's such a small detail, but we love it!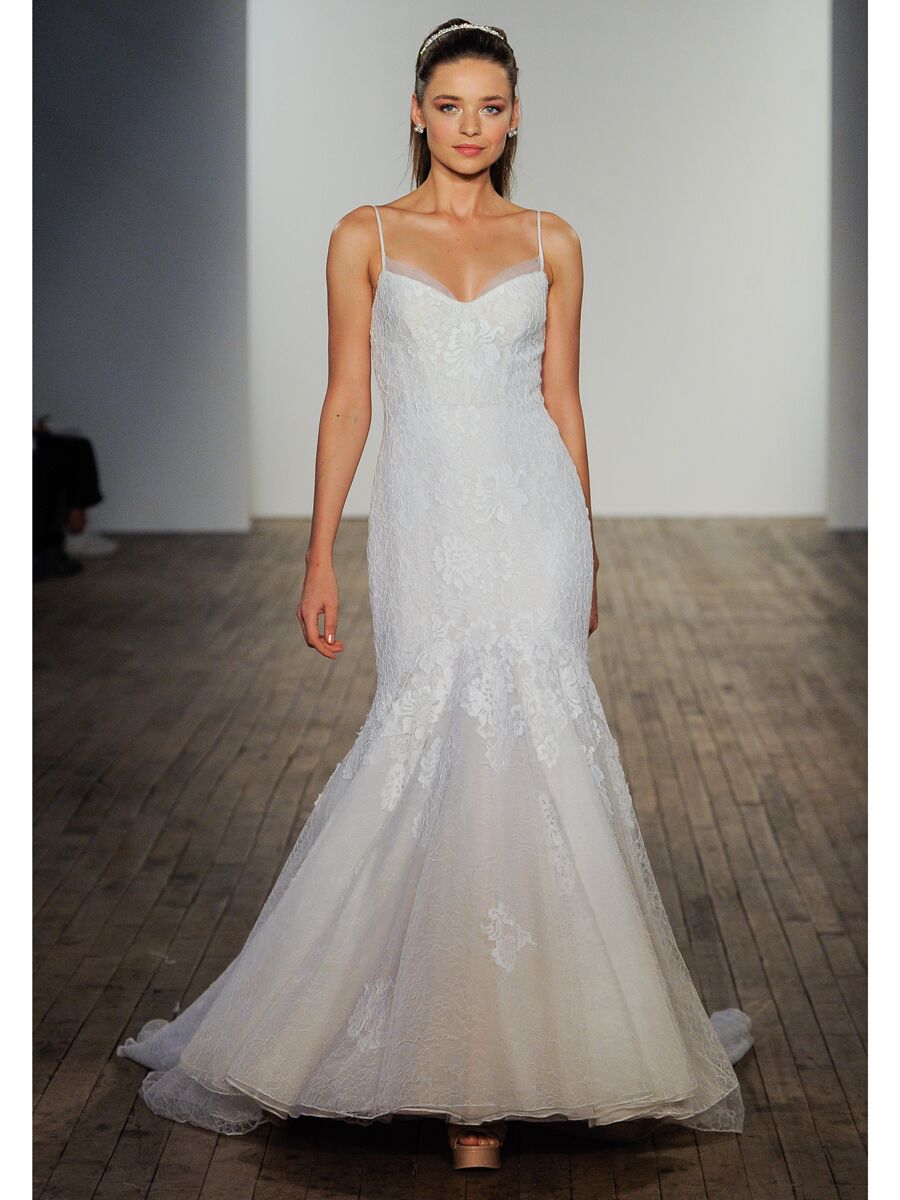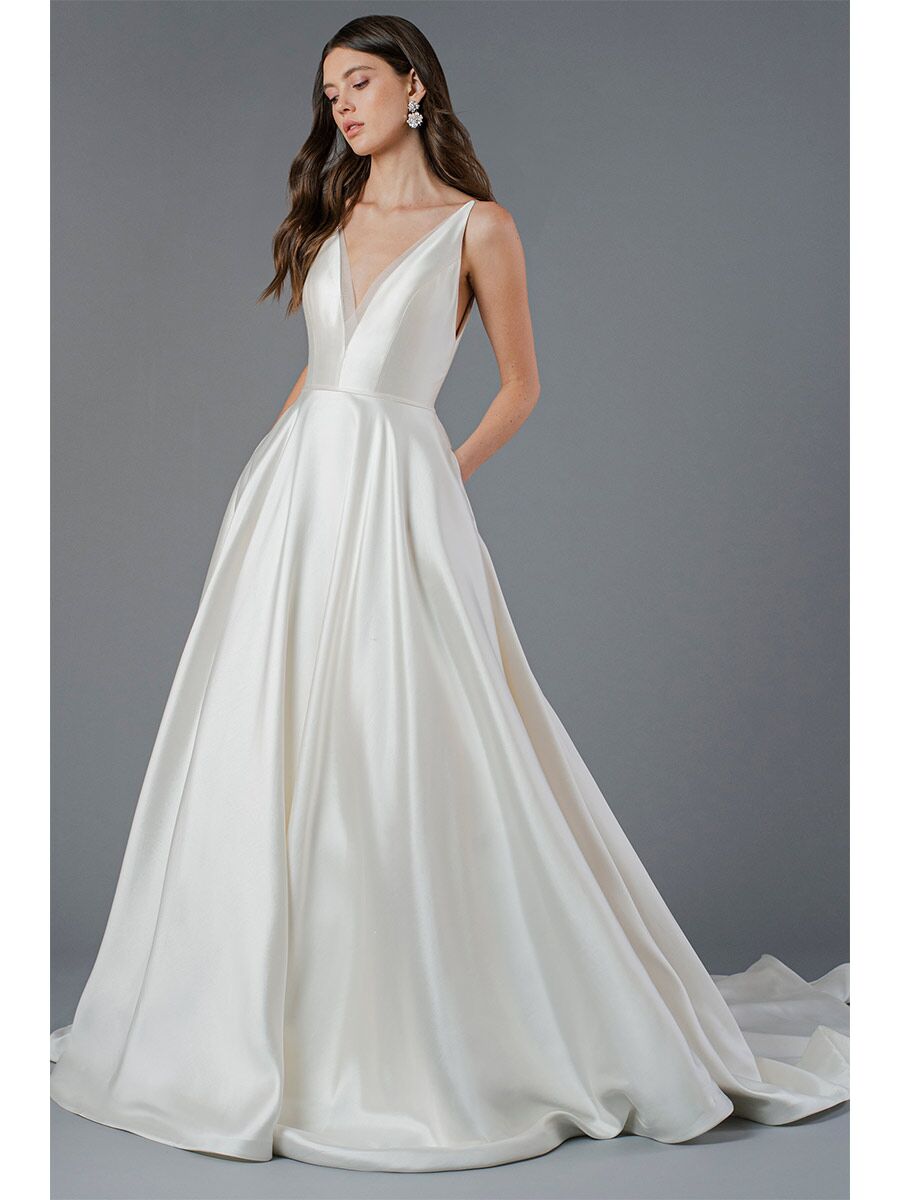 Feathers
Another one that won't go away…feathers keep molting all over the runway. I'm not sure who's actually wearing this to their wedding, but it's definitely trending amongst designers this season.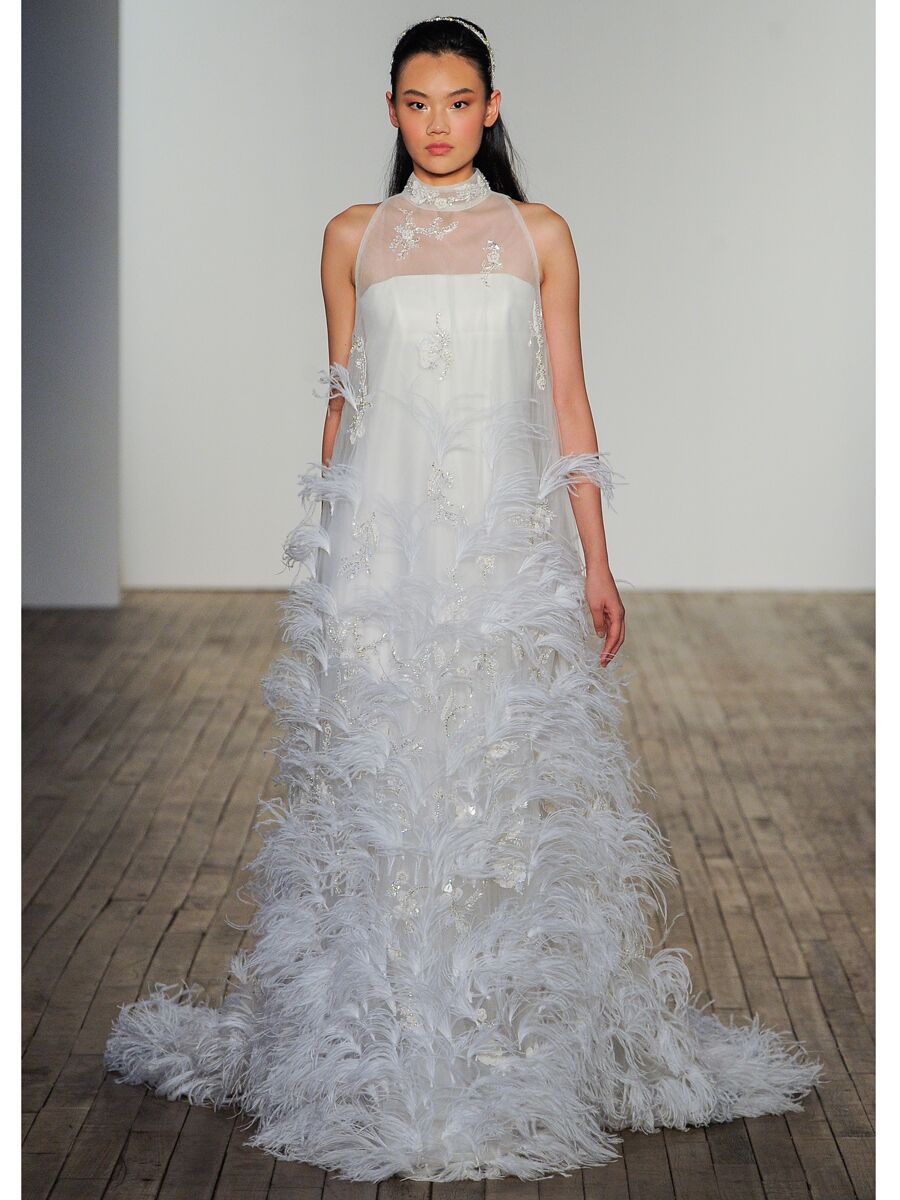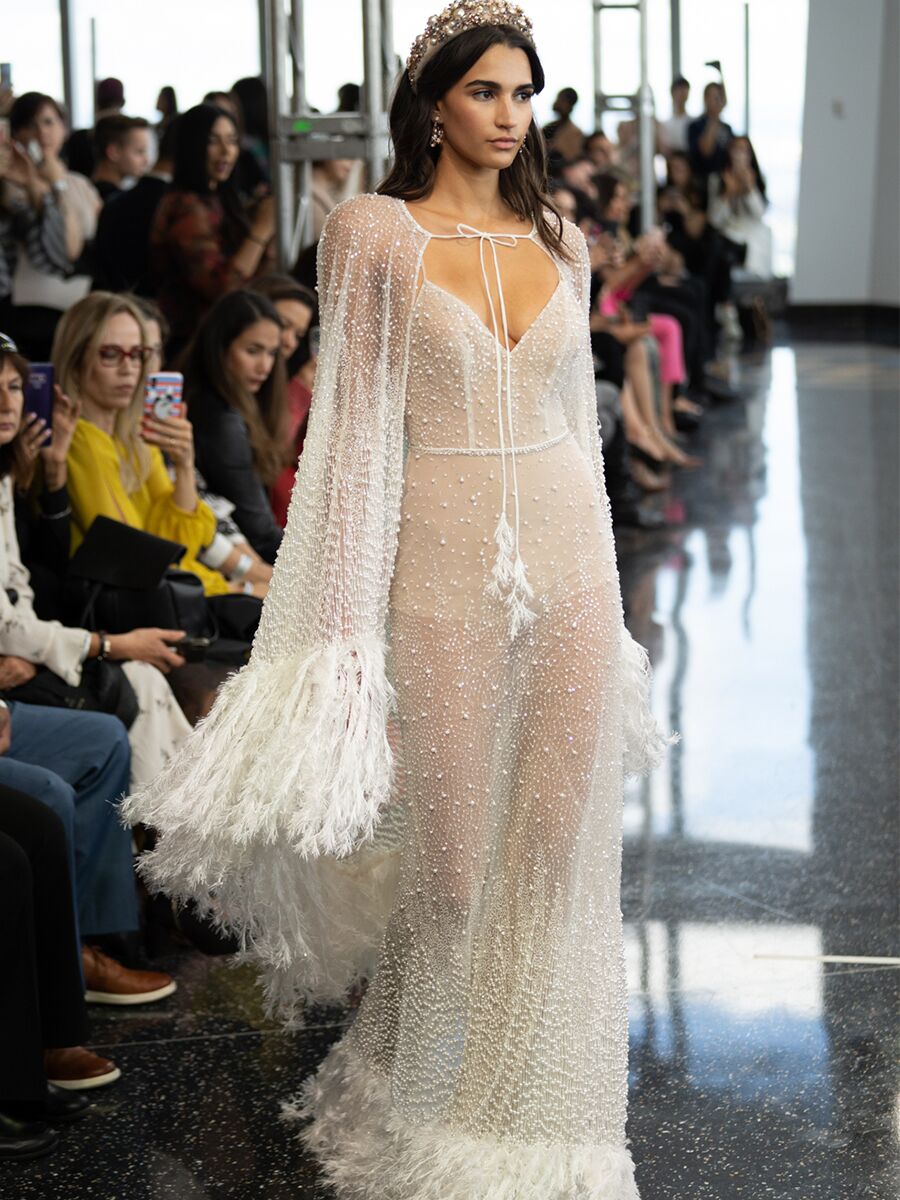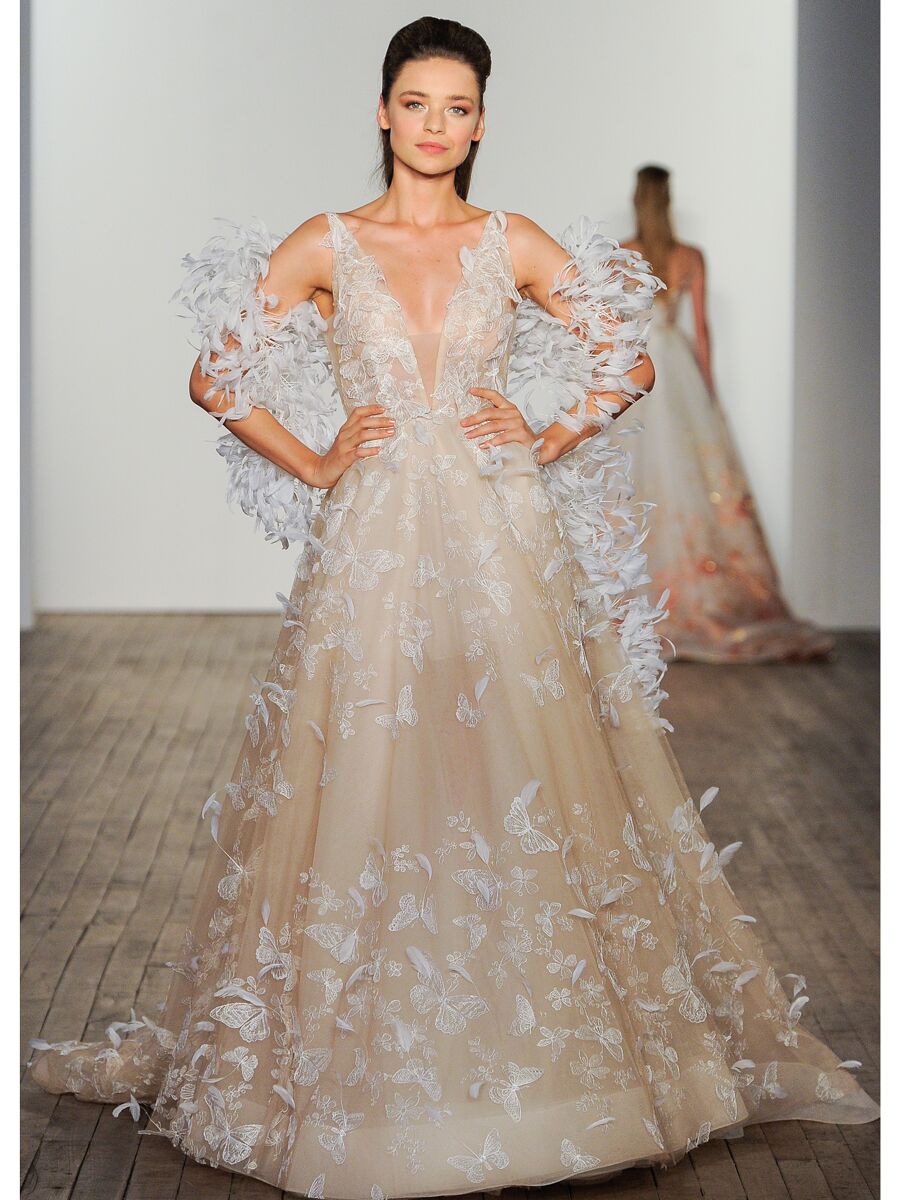 Pearls
Pearls EVERYWHERE. Of course we've noticed it in accessories for a couple of seasons now, but it's finally made it's way to the gowns. We love that it can be done in a classic way or a glamorous way, making pearls chic for every bride imaginable.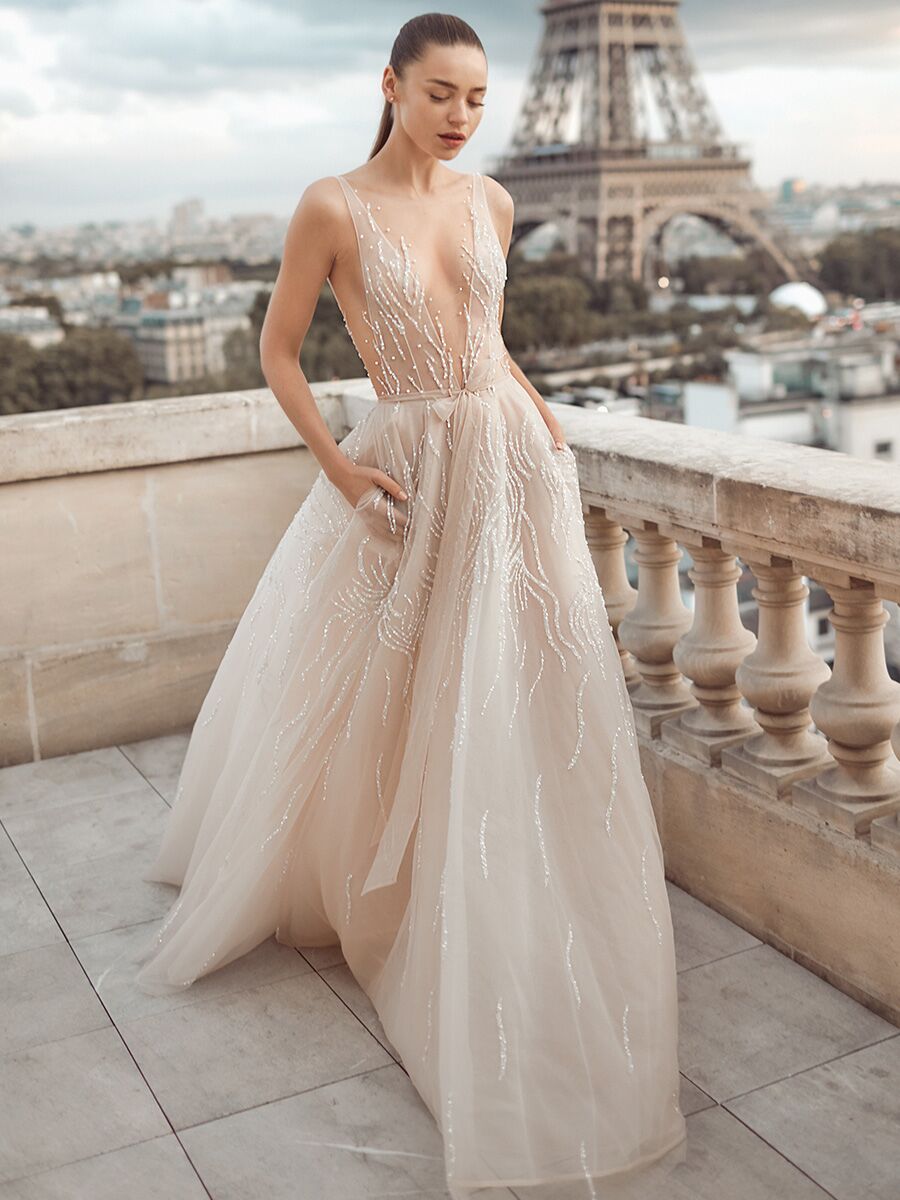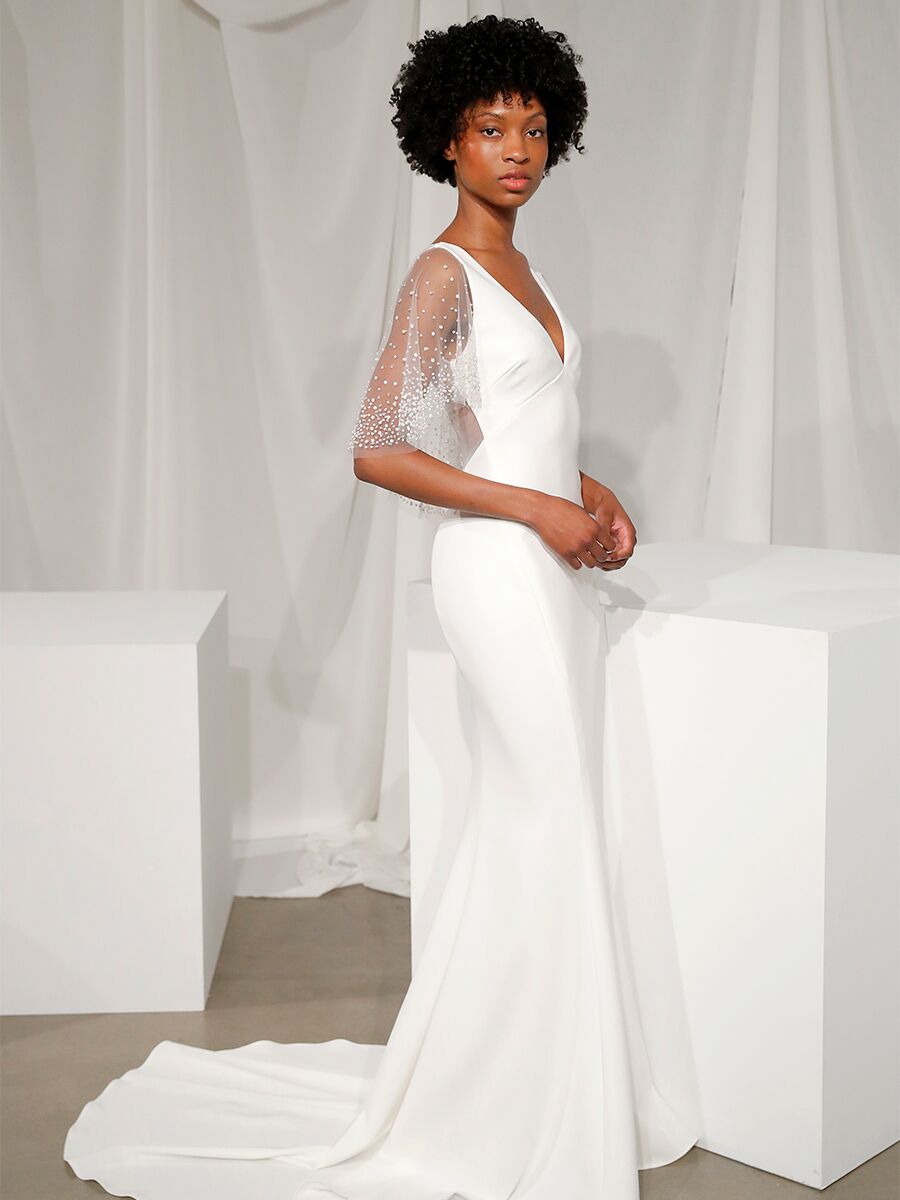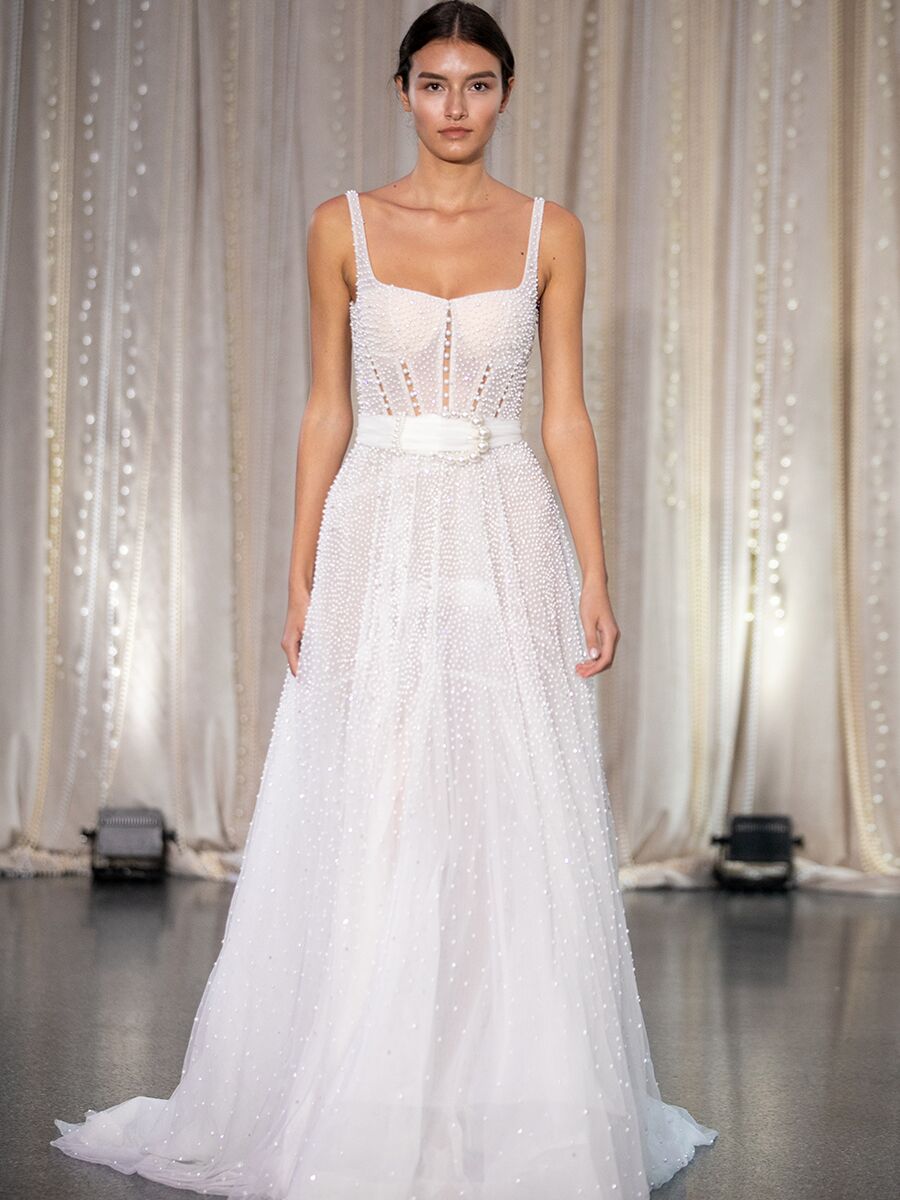 Florals
Florals in the hair, florals on the lace, floral earrings, floral crowns…florals EVERYWHERE. This has been trending for a few seasons now, but it's not going anywhere. We love floral laces because they're so romantic, and when done in every shape and silhouette, it gives such variety for brides to choose from.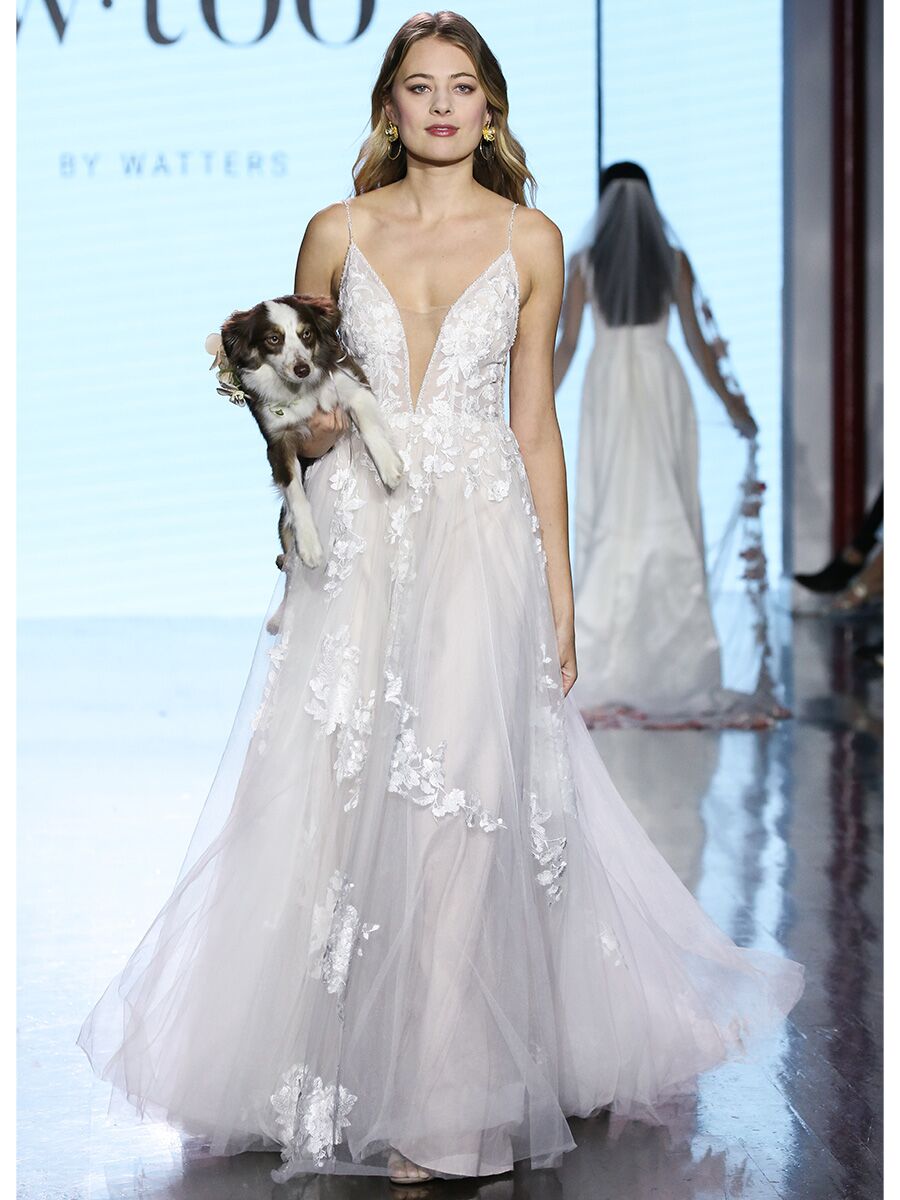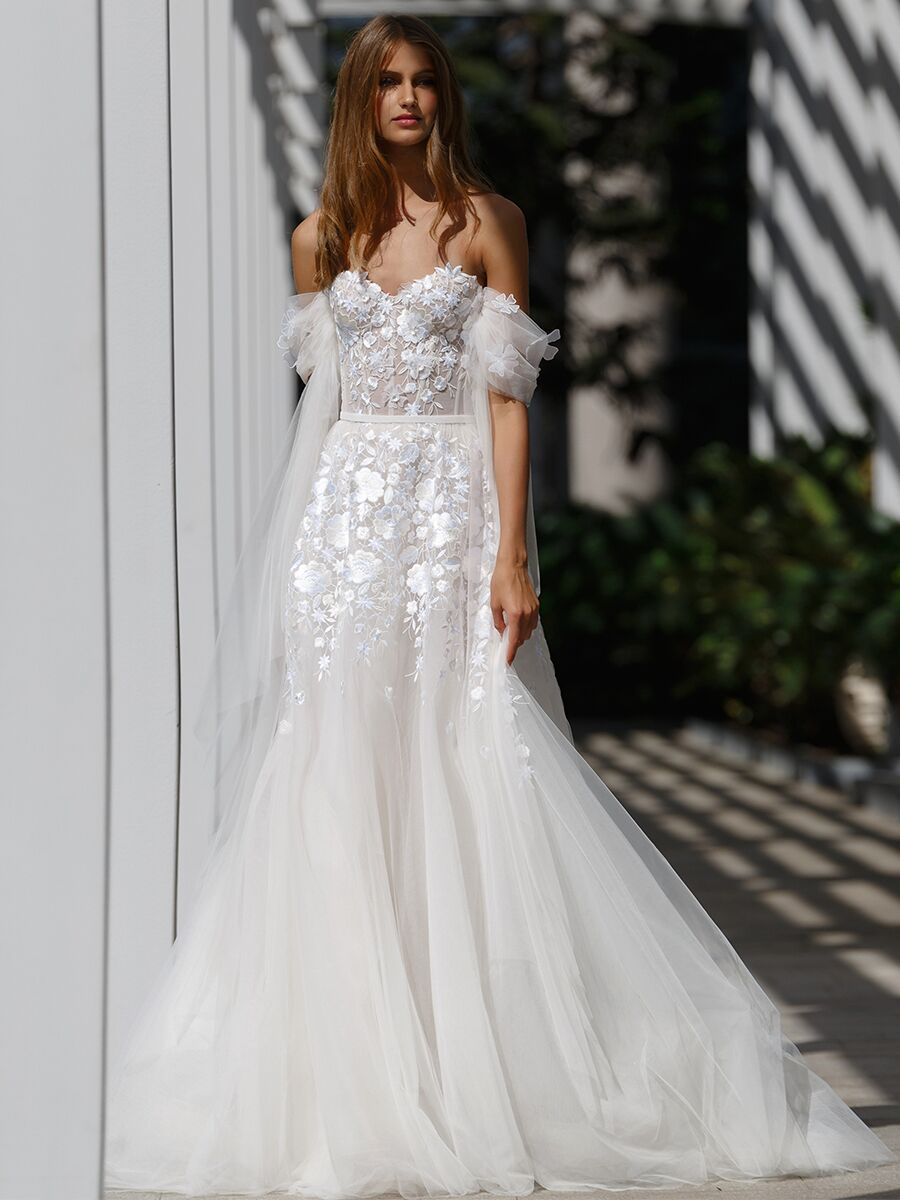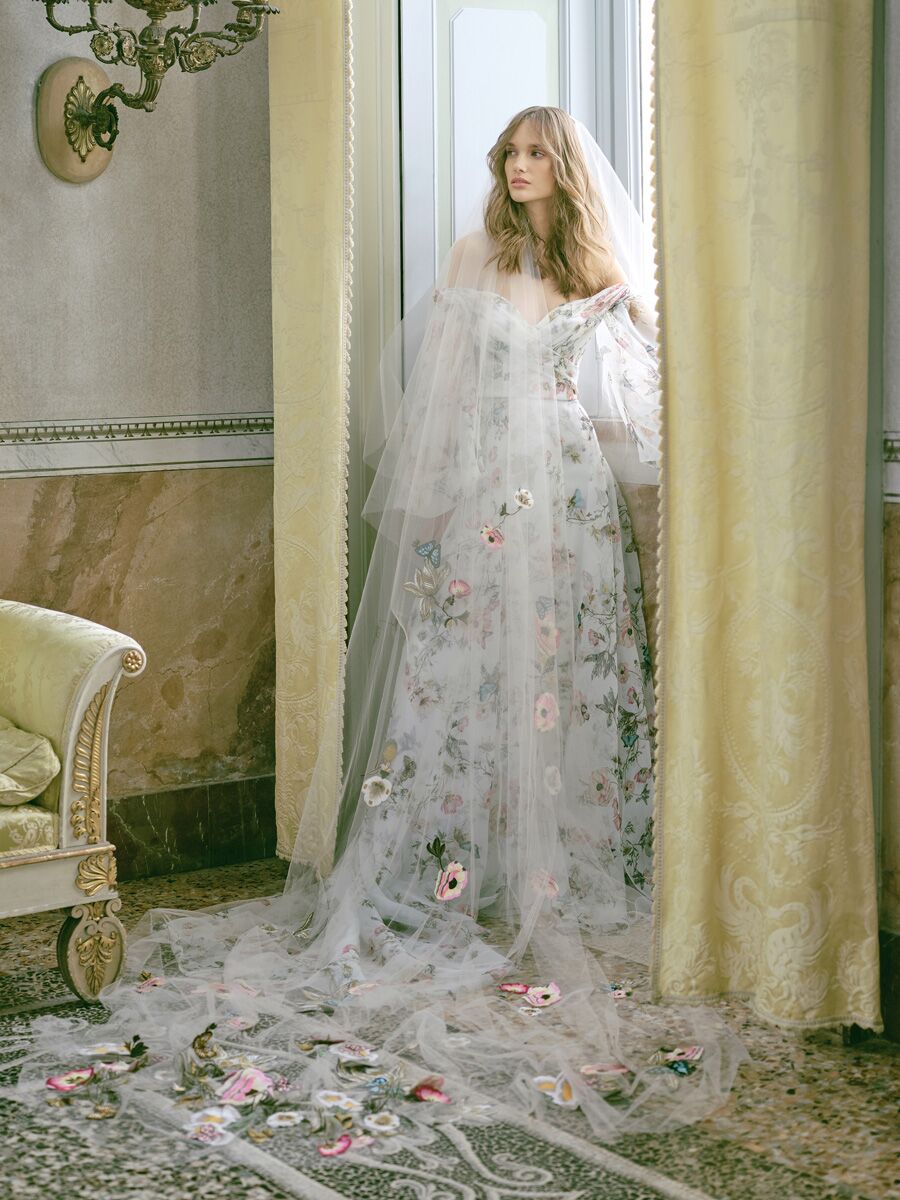 Back Trains
I don't know how else to describe these. We saw SO many trains that started from the upper back. It's like a cape, but not over the shoulders? like a veil, but not from the head? Like a train but not from the end of the gown? We're sticking with back train…and we love the look!
Satin Ballgowns
I feel like satin has taken a back-seat to lace the past few seasons. I love the return to some structure with classic satin ballgowns.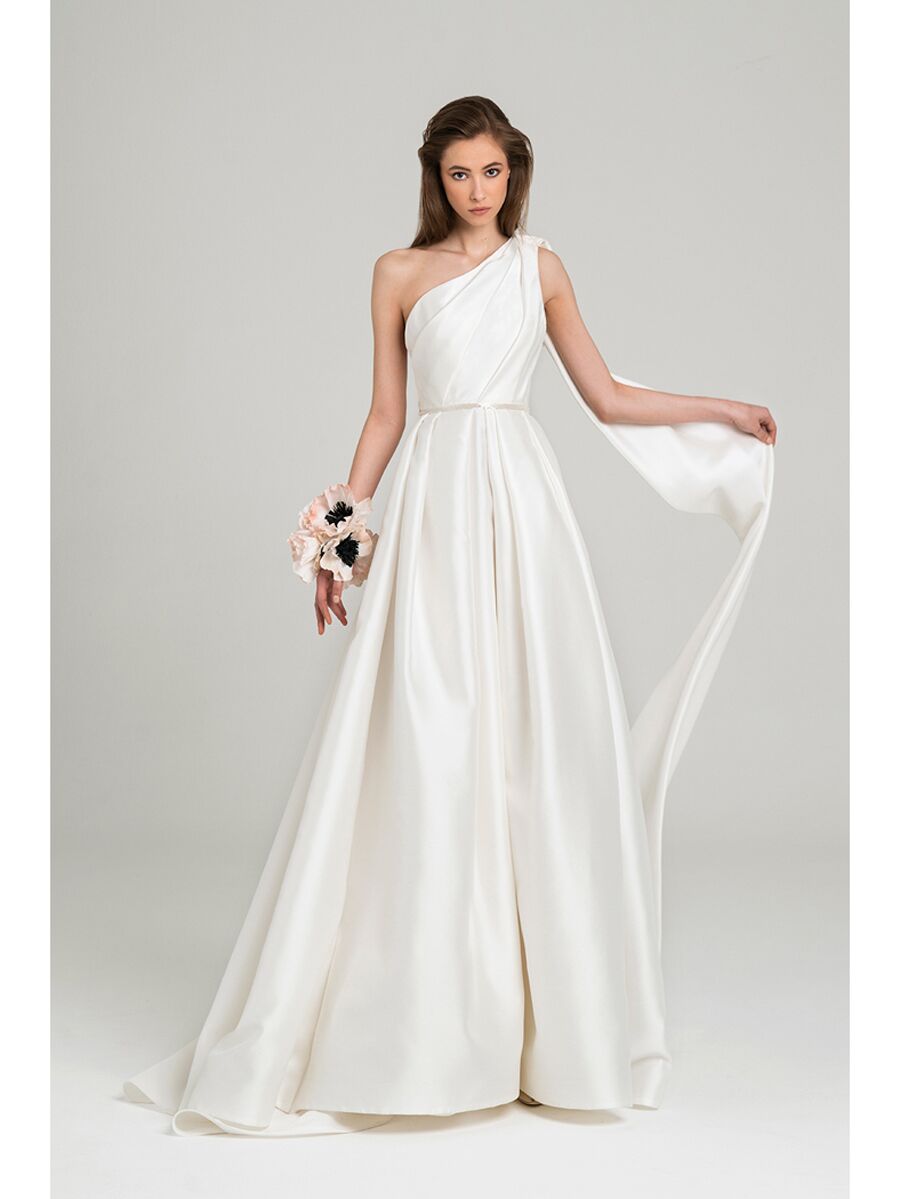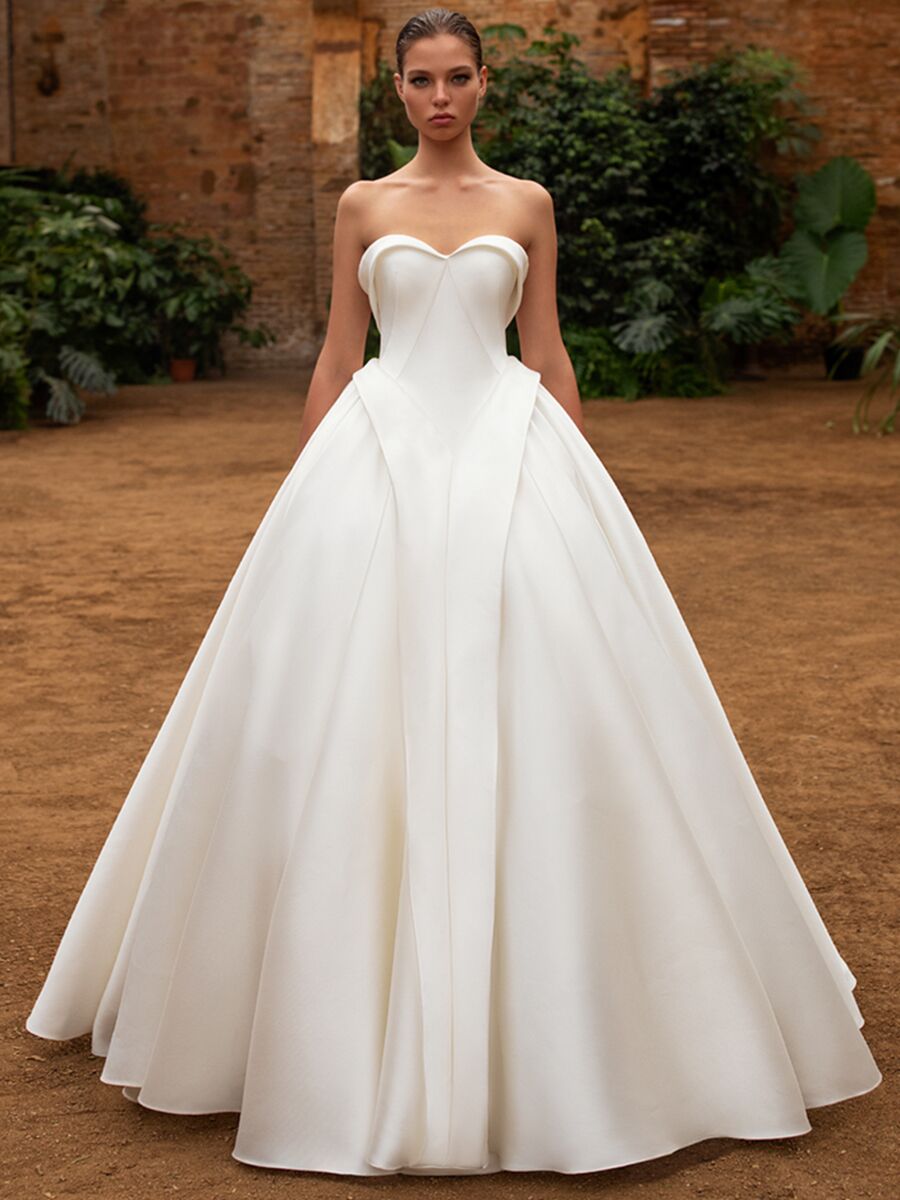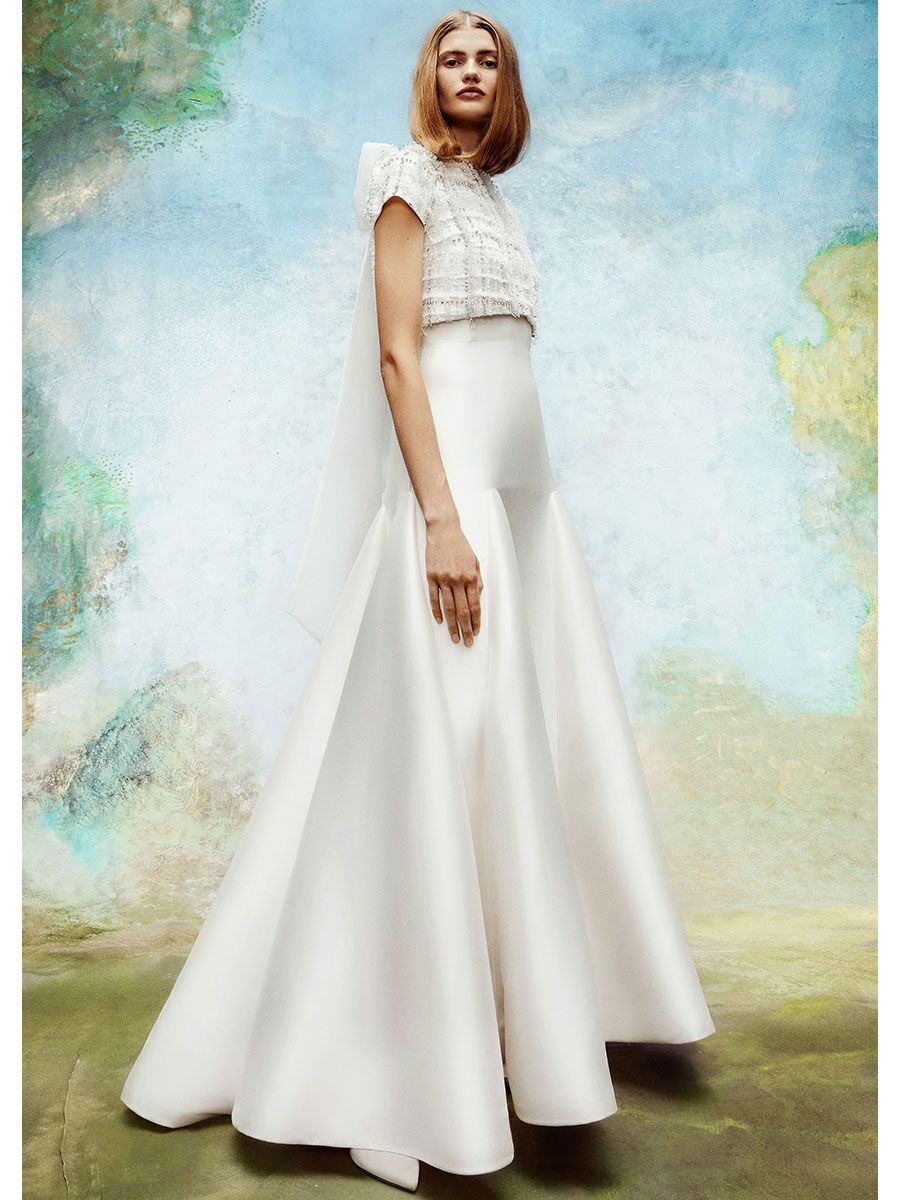 Bustiers
Made for the small chested only, bustiers were all over the runway. We love the structured look, but please don't try this if you're blessed with a voluptuous bosom. The fit is never right, unless you're going for that almost-falling-out-victoria-secret-angel look.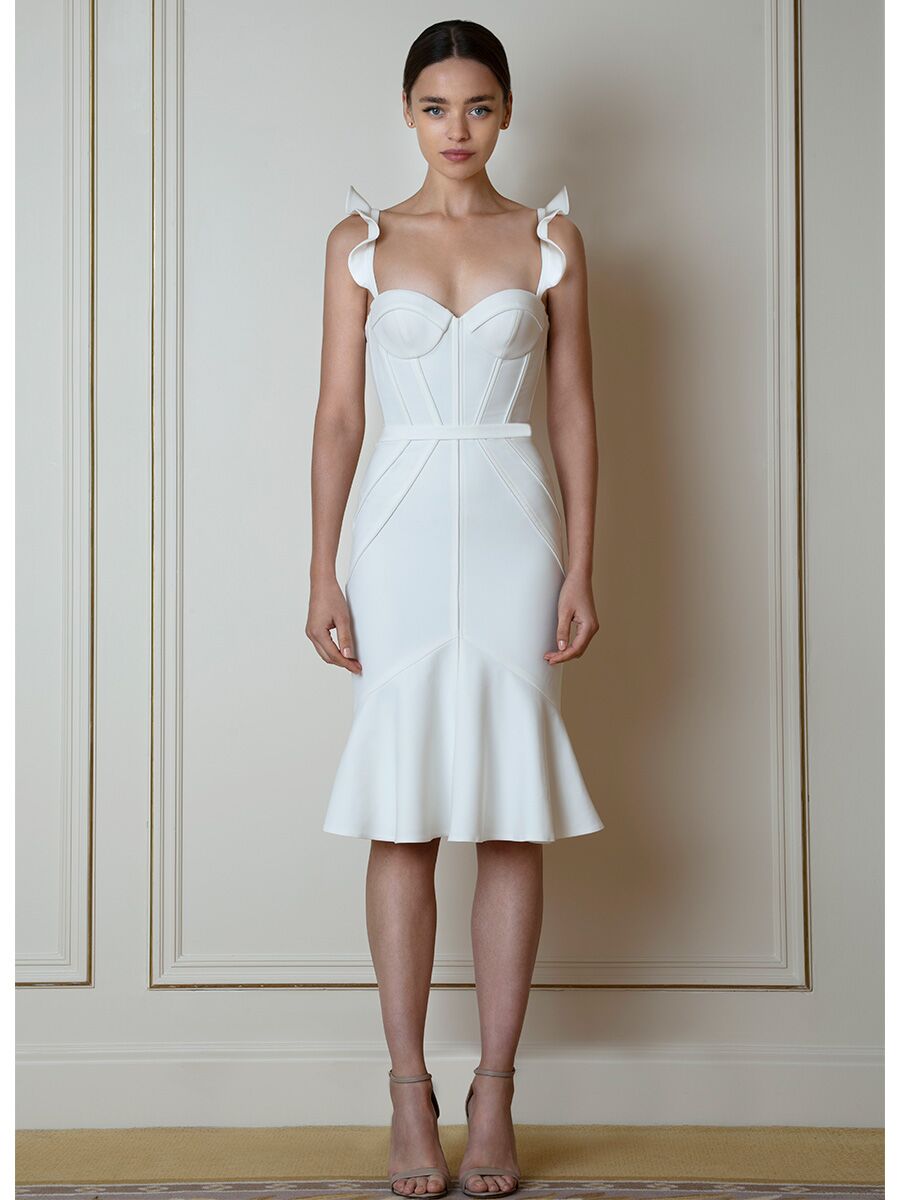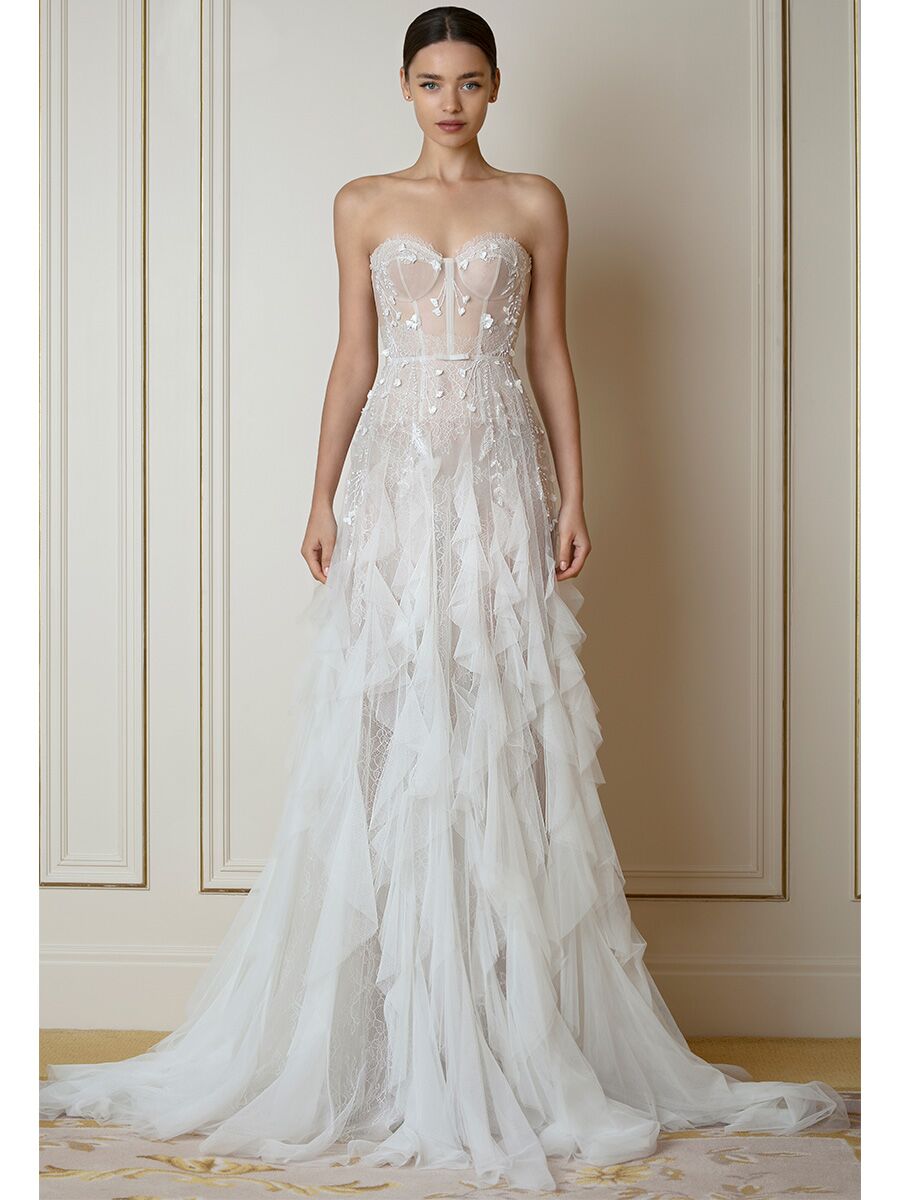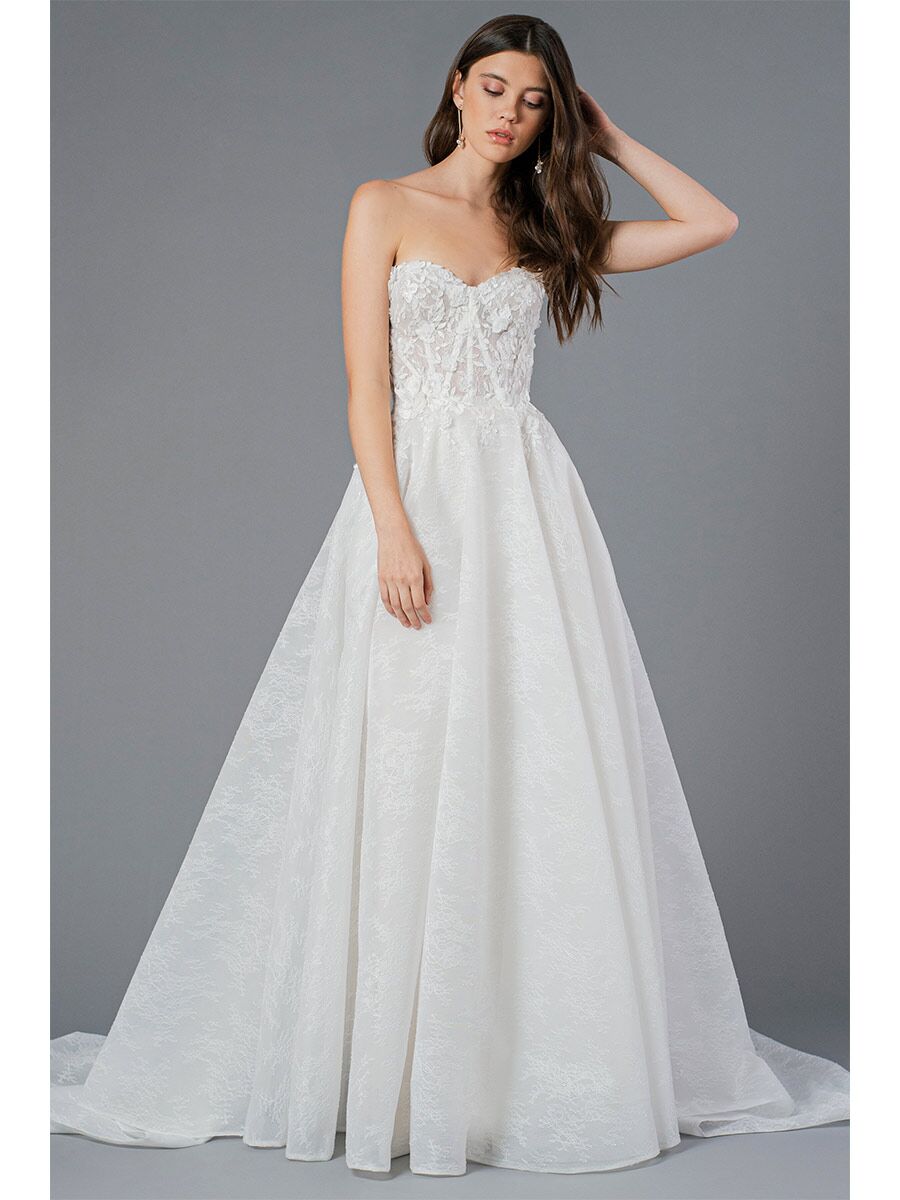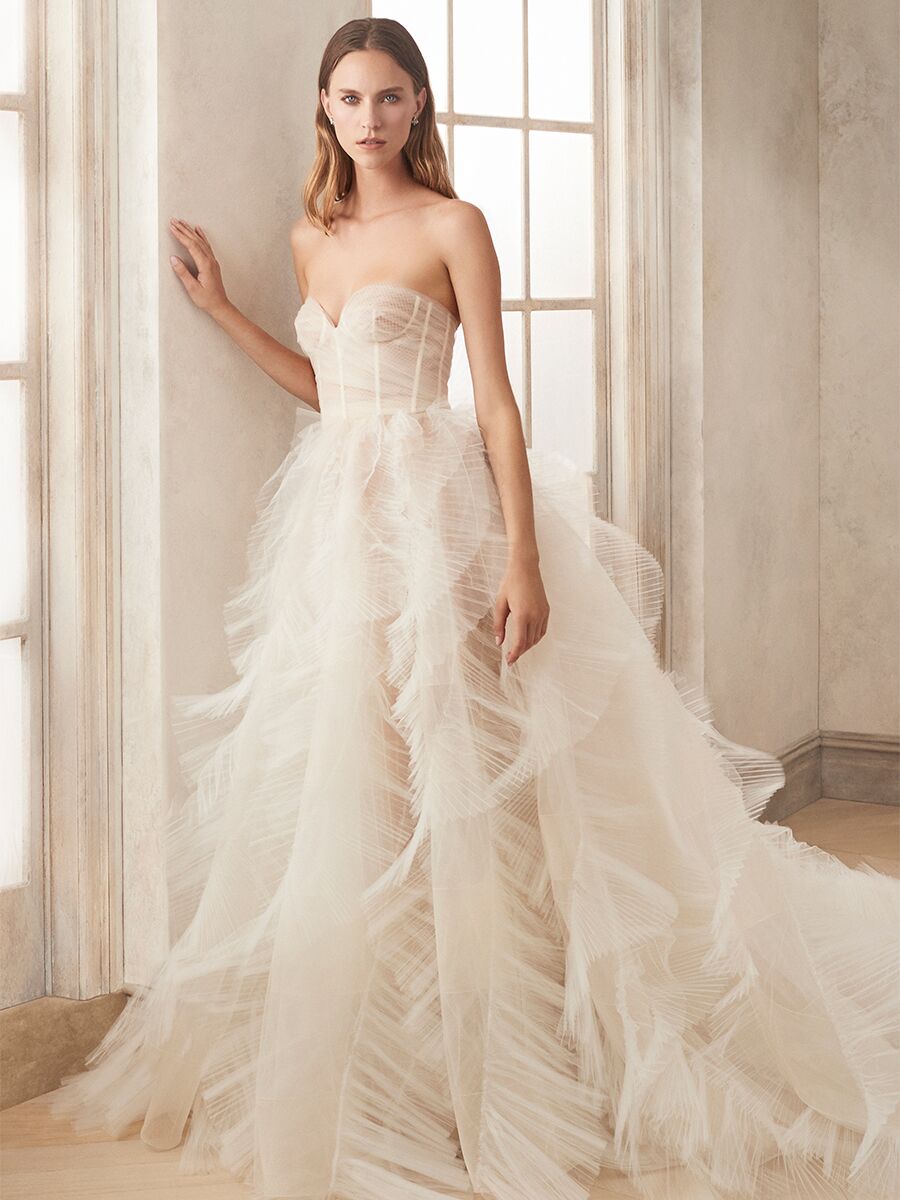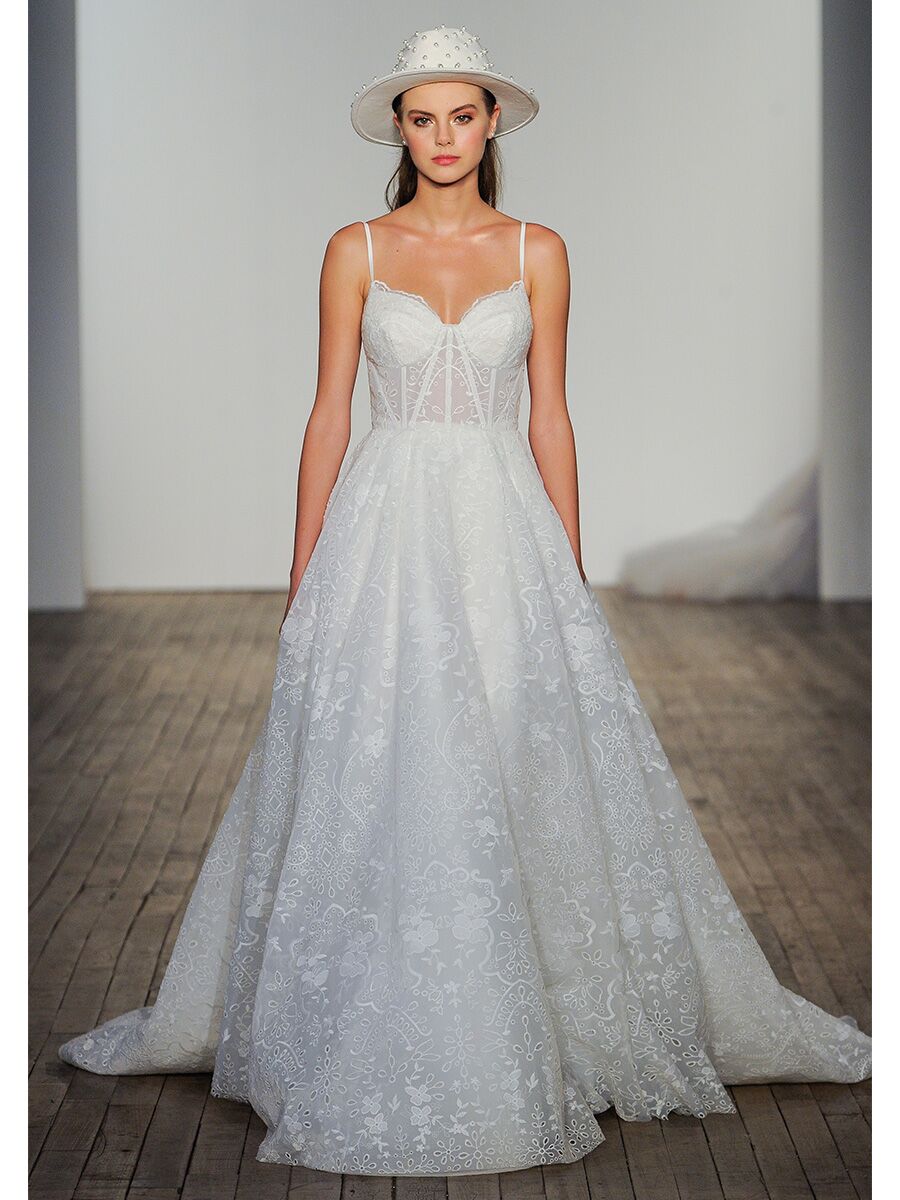 I hope you find the gown of your dreams! Remember these gowns are from NY Bridal Fashion Week Fall 2020, so expect to see them in stores at trunk shows now or early 2020.

Need any styling advice? Fill out our questionnaire and get free, personalized advice from our stylists!

xoxo
Brittany@happilyeverborrowed.com